Kallion collaborates with and consults with teachers in the humanities to develop course materials that explore leadership from a number of angles. We look at the relationship between gender and leadership. We explore the language of leadership, the representation of leadership in all forms of material culture, as well as the emotional and psychological experience of leadership, both in literary and historical contexts. We analyze the problems of leadership for all of their philosophical complexity. We study the process of becoming a leader. Where possible, Kallion seeks to train others to have the traits and exhibit the behaviors of a good leader.
The SAGE Ancient Leadership collection brings the humanities to the business world by exploring narratives of becoming a leader in Classical history, mythology, philosophy, and material culture. These cases allow students to engage with sources from the diverse cultures of the ancient Mediterranean basin, not merely limited to Greece and Rome, but also Persia, Phoenicia, Lydia, Egypt, Etruria, etc. The collection represents an inclusive array of individuals and leadership scenarios in ancient Mediterranean societies, especially in terms of gender, social status, economic class, and occupation.
How does one become a leader? This series of case studies examines the ways that individuals are identified, activated, and initiated into leadership roles. The roles that mentors, institutions, and rituals play in transforming someone into a leader are all considered, as well as how the factors of opportunity and identity influence who gets to become a leader. While the case studies draw on sources from ancient Mediterranean cultures, the issues highlighted by the expert authors speak to the dynamics of leadership found in today's society and organizations.
Emotional Intelligence is popular, albeit controversial, concept in business approaches to leadership, as well as many other facets of modern life. In our sources from ancient Mediterranean cultures (not limited to Greece and Rome, but also Persia, Phoenicia, Lydia, Egypt, Etruria, etc.), leaders are often evaluated on, advised about, or even boastful of their skill at managing their own emotions and those of their followers. The ancients' attention to the emotional aptitude of their leaders provides ample material for case studies on the intersection between emotional intelligence and leadership.
The moment when an individual or group hands power over to another is perhaps the most fraught and vulnerable event in a community or organization's life, but also one that is full of potential and opportunity. Transitions of power can confirm the stability of a community, or they can provide an existential threat. The personalities of leaders and their constituents, the institutions of the community, and the circumstances of the transition are all variables in determining whether a transition of power will be uneventful or chaotic. The cultures of the ancient Mediterranean basin (not merely limited to Greece and Rome, but also Persia, Phoenicia, Lydia, Egypt, Etruria, etc.) provide ample evidence for diverse approaches to and outcomes of transitions of power, in literary, documentary, and material sources.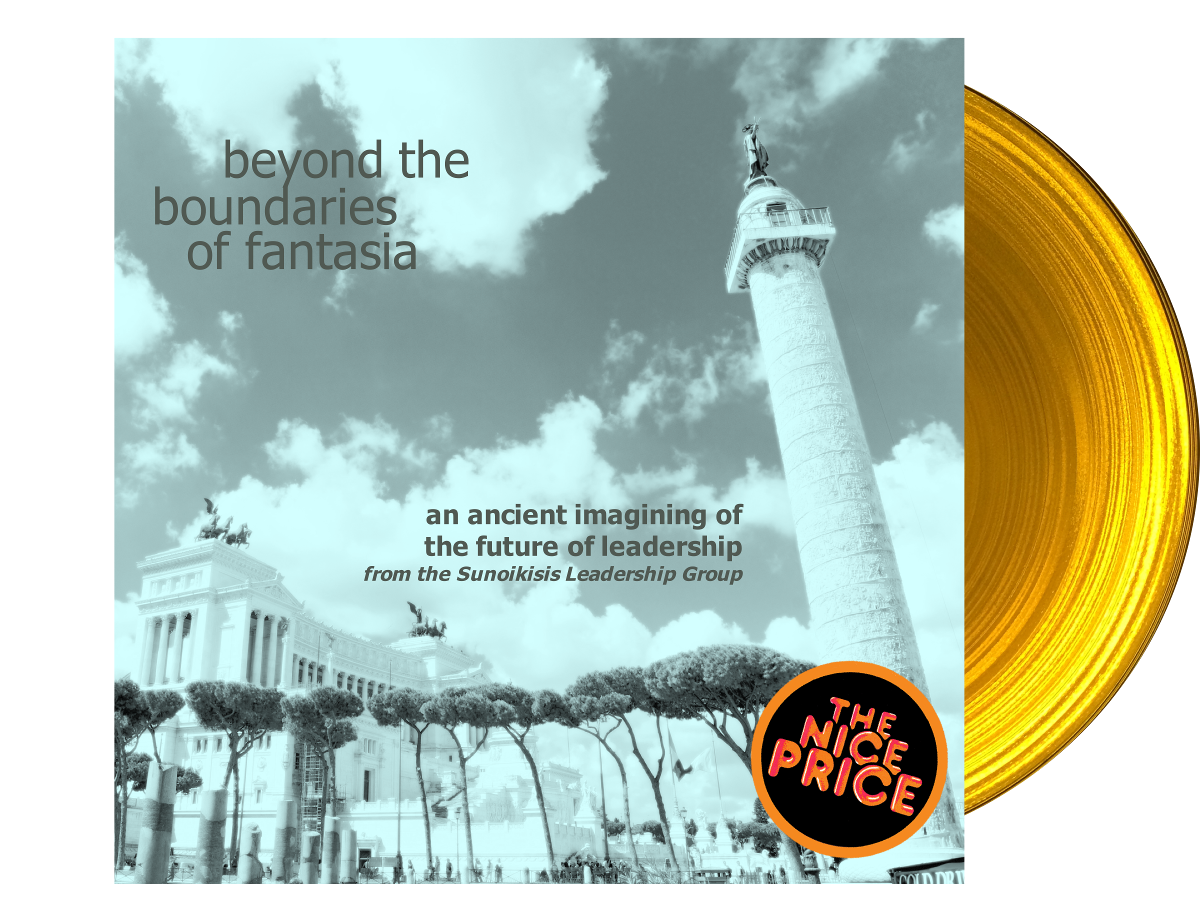 Beyond the Boundaries of Fantasia: An Ancient Imagining of the Future of Leadership
Our goal for this course, as the album title suggests, is a straightforward one: to challenge students to imagine a new and better condition of leadership in the world by reflecting on ancient examples. This reflection is not to be casual, superficial, or ideological. It is meant to be slow, nuanced, and sustained over time. Leadership is an art, leaders are artists, and, in a sense, they are the artwork itself. Their artistry comes with a thoughtful palette of choices, imagination, ethics, relationships, emotions, motives, language, symbols, images, and historical context. True leaders in any time period are, in their hearts and minds, humanists.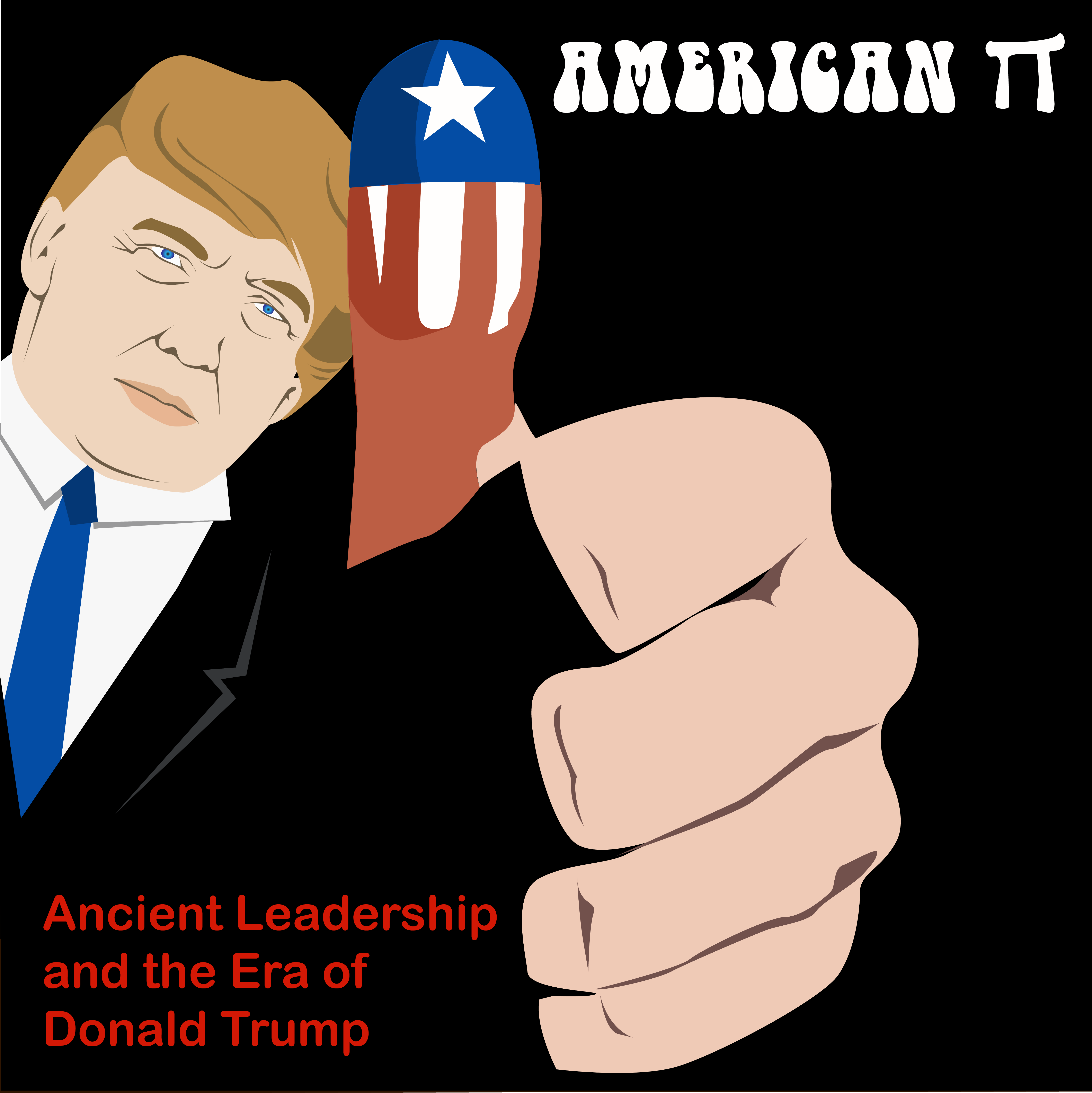 American Pi: Ancient Leadership and the Era of Donald Trump
This course is the result of a collaboration between over a dozen professional classicists. At no point in the creation of this course did we take a poll to see who voted for oragainst Donald Trump for president. No one was asked if the material they assembled for the course was "pro-Trump" or "anti-Trump." We all began with the same question, "What can the ancient world, both its source material and its methodologies, teach us about the Era of Donald Trump?" We see ourselves first as truth-seekers and educators (not political or ideological partisans), and so we deserve to be called out wherever we fall short of this goal. We chose to focus on the Trump Era rather than the president himself, in order to include any and all aspects of American and world culture that have led to this Era.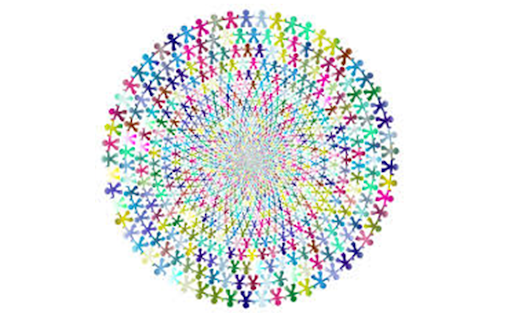 In collaboration with the Hellenic Association for the Promotion of Rhetoric in Education, Kallion hosted the second International Democracy Camp online from June 21 – July 15, 2020. Experts in various fields including psychology, rhetoric, literature, linguistics, law, and political science worked with camp participants to appreciate and practice a range of democratic behaviors such as showing empathy, cultivating self-awareness, perspective-taking, civil problem-solving, conflict resolution, mentoring others, and building alliances. International participants collaborated and bonded with each other, sharing the similarities and differences in their understanding of democracy.
American Pi: Ancient Leadership and the Era of Donald Trump
This course is a journey in leadership development through the study of poetry, prose, drama, and film from ancient and modern sources: the Odyssey, Nnedi Okorafor's Binti, Aristophanes' Lysistrata, Sophocles' Philoctetes, Jorge Luis Borges' "El Muerto" ("The Dead Man"), Larry Kramer's The Normal Heart, Xenophon's Education of Cyrus, Ida B. Wells' "The Requisites of True Leadership," Disney's Moana, and Ryan Coogler's The Black Panther. By gaining practice in translating your study of these works into your own leadership development you will become trained and empowered to begin looking at all of the human cultural artifacts you encounter–literature, art, history, philosophy, architecture, etc.–as potential points of reflection for your further leadership development.
"I will go to Ithaca to rouse the courage of his [Odysseus'] son [Telemachus], and make him call a meeting, and speak against the suitors who kill his flocks of sheep and longhorn cattle unstoppably. Then I will send him off to Pylos and to Sparta, to seek news about his father's journey home, and gain a noble reputation for himself."
ATHENA TO ZEUS – THE ODYSSEY
Translated by Emily Wilson