Mallory Monaco Caterine – Executive Director
Mallory Monaco Caterine is a senior professor of practice in Classical Studies at Tulane University and the Greenberg Family Professor of Social Entrepreneurship at the Phyllis M. Taylor Center for Social Innovation and Design Thinking. She is a cultural historian who specializes in the literature and history of post-classical Greece, with publications on Plutarch's Lives of Hellenistic statesmen and the lessons they held for Plutarch's contemporaries in Roman Greece, as well as the relationship between tyrants and heroines in Plutarch's Virtues of Women. A co-founder of Kallion, Mallory loves working with humanities educators to integrate ideas and practices of leadership development into their classrooms and curricula. A Yankee by birth, she spends every day falling more in love with her adopted home of New Orleans, where she lives with her husband, son, and cat, Lil Easy.
Norman Sandridge – Executive Director
Julia Hark – Communications Manager
Julia Hark is is a recent graduate of Tulane University where she obtained her BA with honors in Gender & Sexuality Studies with minors in Psychology and Classics. Her honors thesis, "Diet Culture and the Beauty Industry: A Contemporary Manifestation of the American Freakshow," explores how the freakshow still exists in today's diet culture. On campus, Julia worked as a Trained Workshop Facilitator with One Love, Tulane's chapter of a national organization that educates students on dating violence and relationship abuse. She also provided mentorship to incoming freshmen through the Newcomb Big Sister/Little Sister program and worked as a Teacher's Assistant in New Orleans' elementary schools through the Tulane Community Tutor Program. Julia plans to stay in New Orleans with her dog, Albus, for the next few years managing Kallion's communications and coordinating the ICDL before attending grad school.
Alpha Diallo – Leading Teachers Community of Practice (LTCP) Program Coordinator
Alpha Diallo is a recent graduate of Howard University where he studied Political Science and completed a minor in Secondary Education. Alpha is excited to support Kallion's LTCP as the Program Coordinator. As a middle school humanities teacher, he is committed to engaging youth in critical thinking on history, language, and culture. In particular, Alpha uses the study of democratic leadership to encourage civic participation and social awareness. In his spare time, Alpha enjoys catching up on his reading list, trying new vegetarian recipes, and watching documentaries.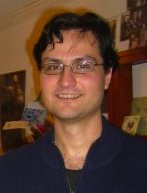 John Esposito is a lecturer in the department of Classical Studies at the University of North Carolina-Greensboro and a technical architect at 6 Street Technologies. His research focuses on Greek epic, military and intellectual history, and psychology in ancient literature. He is currently working on a manuscript on hetaireia (warrior-companionship) in Homer. He is particularly interested in collaborative and interdisciplinary pedagogies. He is both the digital architect of and a content contributor to collaborative courses on ancient leadership, Beyond the Boundaries of Fantasia and American Pi: Ancient Leadership in the Era of Donald Trump. John works with Kallion to leverage digital media to aid students as they explore timeless leadership questions.
Sarah Brown Ferrario, associate professor and chair of the Department of Greek and Latin at The Catholic University of America (Washington, DC), is a specialist in Greek history and literature, particularly of the fifth and fourth centuries BC. She is the author of Historical Agency and the 'Great Man' in Classical Greece (Cambridge University Press, 2014) and co-editor, with Norman Sandridge, of the Blackwell Companion to Leadership in the Greco-Roman World (Wiley-Blackwell, under contract). With Judith P. Hallett, she convenes the Washington Ancient Mediterranean Seminar (WAMS), whose inter-institutional academic gatherings serve as a forum for mentoring and scholarly exchange. Her current research projects include book chapters on rumor and misrepresentation in Xenophon's Anabasis, on the contestation of historical memory in classical Greece, and on conceptions of leadership under the Athenian democracy in the late fourth century BCE.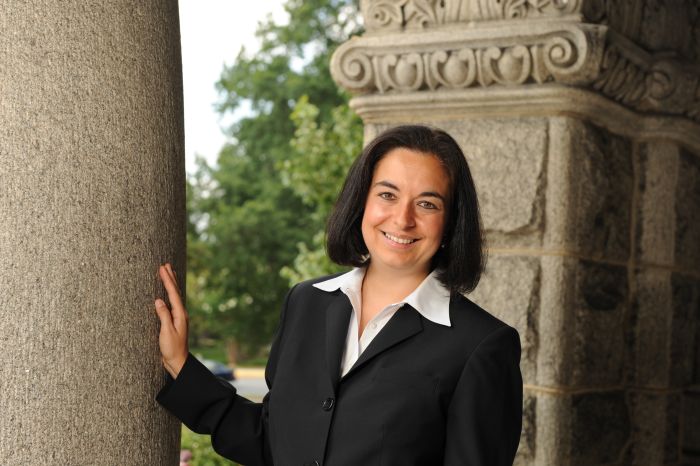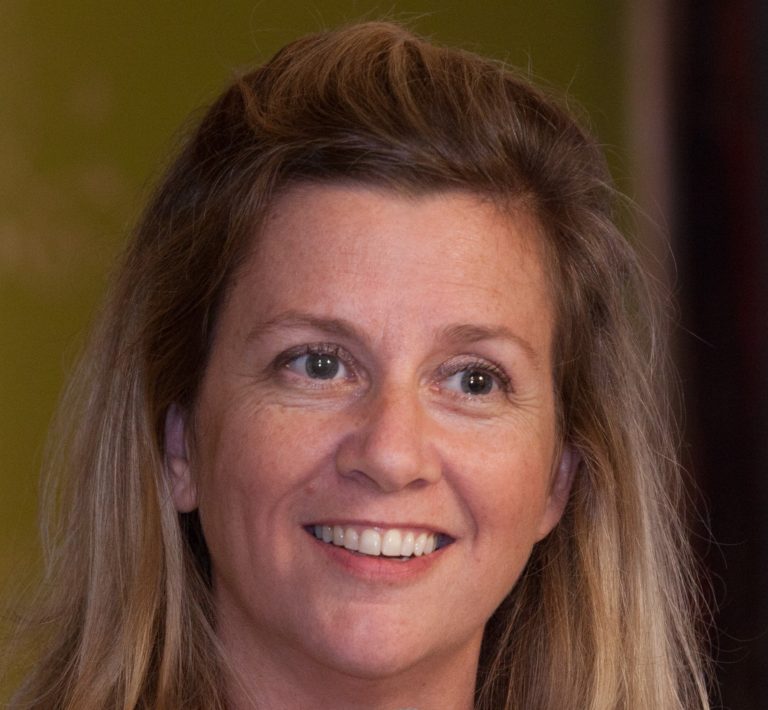 Kristen Grimm is the founder and president of Spitfire Strategies, a strategy firm dedicated to advancing racial, economic and social justice, protecting the environment, and expanding opportunity. he is the mastermind behind Spitfire's Smart Chart, Planning to Win, Mindful Messaging and Discovering the Activation Point, among other big think pieces. Kristen has a B.A. from Smith College. She is a member of the 2014 Class of Henry Crown Fellows at the Aspen Institute and serves in the moderator corps for Aspen. On faculty at the Carsey School of Public Policy at the University of New Hampshire, she teaches a course on using influence to advance public policies.
Hilary L. Link, Ph.D., is the first female President of Allegheny College — one of the nation's oldest and most innovative colleges where multidisciplinary learning breaks the conventional mold. A transdisciplinary and globally oriented scholar of Italian art and literature, Dr. Link is a professor at Allegheny; she has taught at Temple University Rome, Barnard College, New York University, Columbia University, and Yale University.
Prior to her arrival at Allegheny, Dr. Link served as Dean of Temple University Rome and Vice Provost of Barnard College. Dr. Link currently serves on the Climate Leadership Steering Committee of Second Nature and on the NCAA Honors Committee.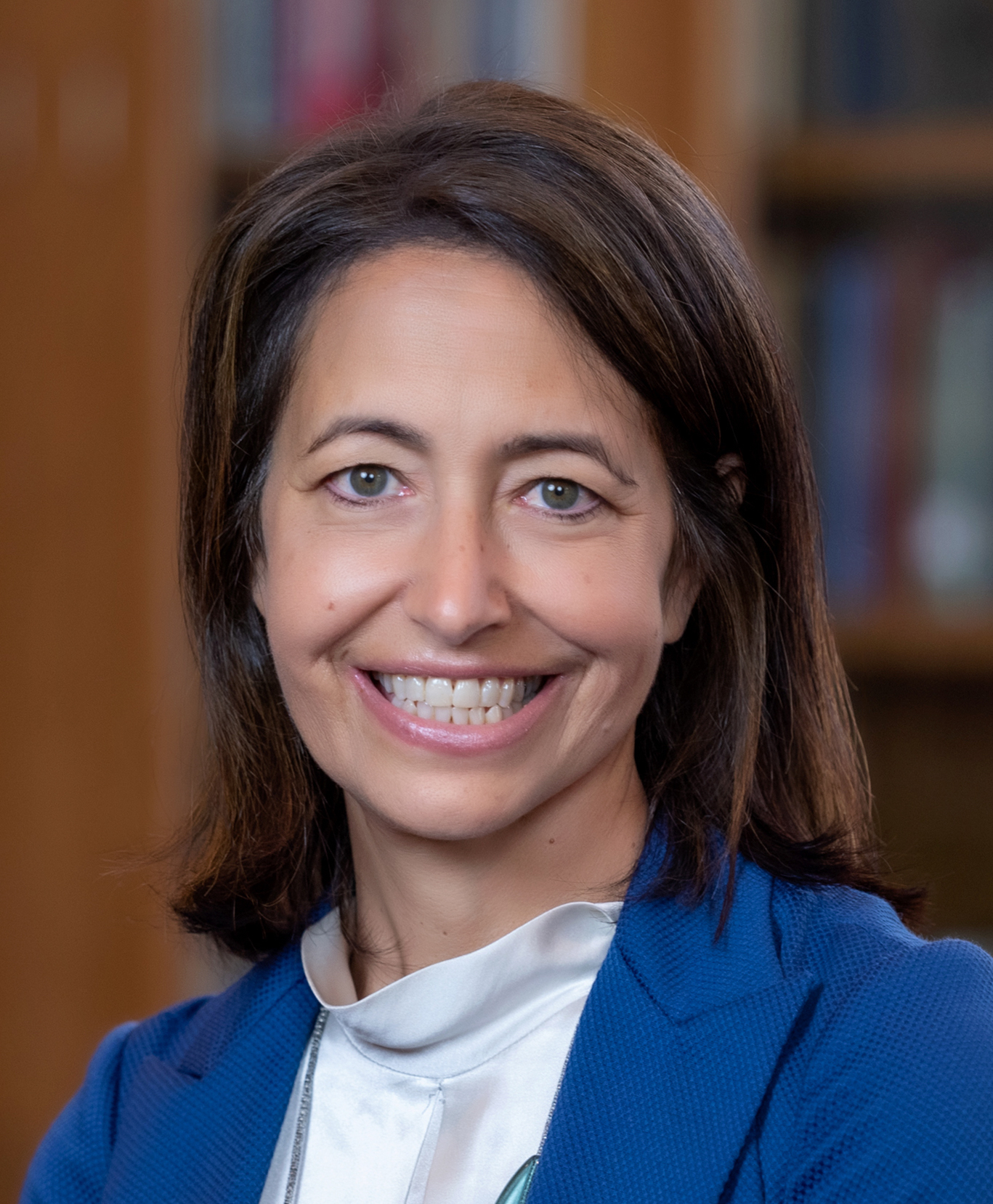 Monique Maley is President of Articulate Persuasion. She is an experienced, sought-after Consultant, Coach, Speaker and Author of Turbulence, who works at the intersection of Leadership and Language. Monique began her professional life as a classically trained actor having attended RADA in London and spent 15 years in the theater and film industry in both the U.S and London. She founded Articulate Persuasion, her third entrepreneurial success, to cultivate authentic and influential leaders by providing clients with the insights, skills and strategies to connect with others, articulate their vision and value and embody a strong and authentic leadership style. Leveraging both her actor's toolkit and her entrepreneurial experience, Monique guides and mentors her clients based on her unique approach and experience. She has a particular passion for working with under-supported founders to help them cultivate their influence and credibility. She is an a TechStars All-Star Mentor, speaker and coach with SXSW, and Vice-Chair of DivInc. Monique is bi-cultural and a fluent Spanish speaker. She is a graduate of Tufts University in Boston and currently resides in Washington DC.
Nina-Maria Potts serves as Director of Global News Coverage for the international broadcast news agency, Feature Story News. Before taking up the role in 2014, she was an on-camera TV journalist with more than 20 years of experience reporting for multiple networks worldwide. Nina has been based in Sydney, Beijing, Brussels, London, and Washington.
Apart from the daily global news agenda, Nina has directed news coverage of the major global events over the past nine years, including three US presidential elections, several Olympic games, the pandemic, Brexit, the Queen's jubilee and funeral, major terror attacks, the Russia-Ukraine conflict, and, more recently, the conflict in Sudan.
In 2020, Nina won a Peabody for her contribution to the PBS Newshour's Covid-19 coverage. She is also a regular contributor to WAMU/NPR's 1A on international affairs and has been involved in training journalists all over the world.
Adrienne Ramsay is managing partner of Delphi Strategies, an innovation and high technology consulting firm she founded after two decades in public policy and aerospace. She previously served as a professional staff member of the US House Appropriations and Armed Services Committees, worked at the Congressional Budget Office, and OMB. Prior, she was an engineer and program manager at Raytheon, Booz Allen Hamilton, and TRW. Adrienne graduated from Harvard's Women on Boards program, holds a Private Company Governance certificate from the Private Directors Association, and serves on the Advisory Boards of Wyoming Hyperscale and Girl Scouts of the USA.
Mac Williams is Associate Professor of Spanish at Coker University in Hartsville, SC. He has been married for 21 years and has three teenage kids. An avid birder, he looks for birds wherever he is, and with his and his wife's love of travel, that could be almost anywhere. Mac is a specialist in Jorge Luis Borges, but he loves mentoring his students about study abroad more than anything else he does as a professor.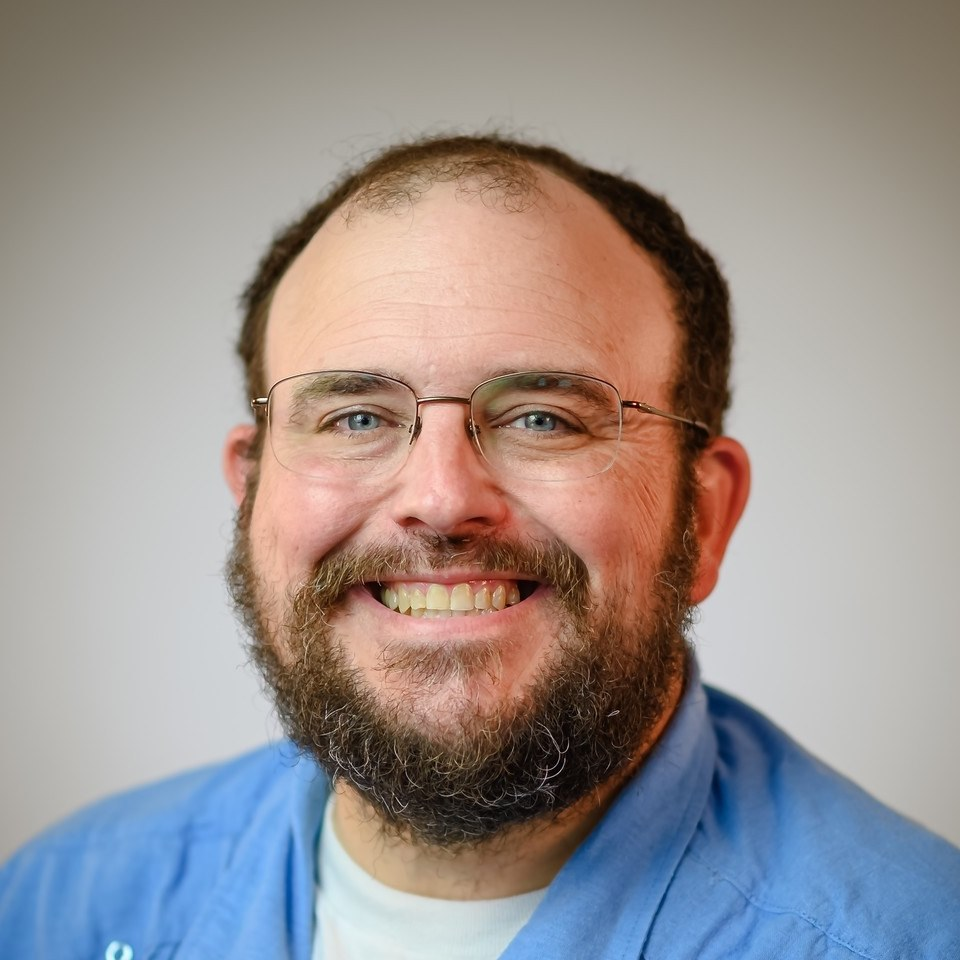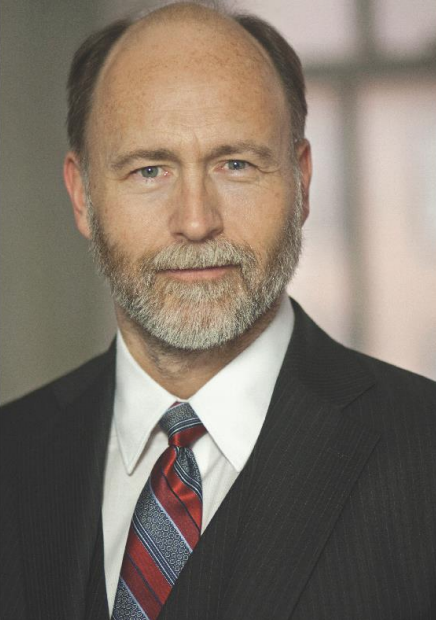 Mark D. Young is Founder & Chief Executive Officer of Credibility, LLC. He is an authority on national security, intelligence, and technology, having played a critical role in the oversight and development of the nation's intelligence and cybersecurity policies, plans, and operations. Before founding Credibility, LLC, he was the first Chief Security Officer and executive member of the Senior Leadership Team at IronNet Cybersecurity, Inc., an advanced technology and cloud computing firm. Prior to entering the private sector, Mr. Young served as the Executive Director for the Directorate for Plans and Policy at U.S. Cyber Command, where he was an advisor to the National Security Agency Director. Prior to his work at U.S. Cyber Command, he was the Special Counsel for Defense Intelligence on the House Intelligence Committee, responsible for the oversight of all defense intelligence programs and operations. Mr. Young was a civilian senior staff officer at the National Security Agency and is a former U.S. Navy naval aviator. Mr. Young received a Bachelor of Arts degree from Norwich University in 1992, a Master of Science in Strategic Intelligence from the Joint Military Intelligence College in 2002, and his Juris Doctor from the University of Maryland School of Law in 2006. He is a member of the Maryland Bar and a life member of the Council on Foreign Relations.
Ed Zakreski (Chairman of the Kallion Board of Directors) is the Managing Director of Round House Theatre where he oversees the management, finance, marketing, and fundraising. He has been working in theatre and arts management in the DC region for more than 25 years. As an executive leader and fundraiser, he has raised more than $100 million in his career. Prior to joining Round House in 2016, Ed spent 12 years as the Chief Development Officer at Shakespeare Theatre Company. From 1998-2005, Ed served at the Kennedy Center in increasingly senior positions, culminating as Director of Individual Campaigns. Ed holds a degree in arts management from American University. He is a frequent presenter and leader of workshops about management and fundraising for nonprofit arts organizations. He lives in Fairfax, VA, with his wife, Judy, and three children.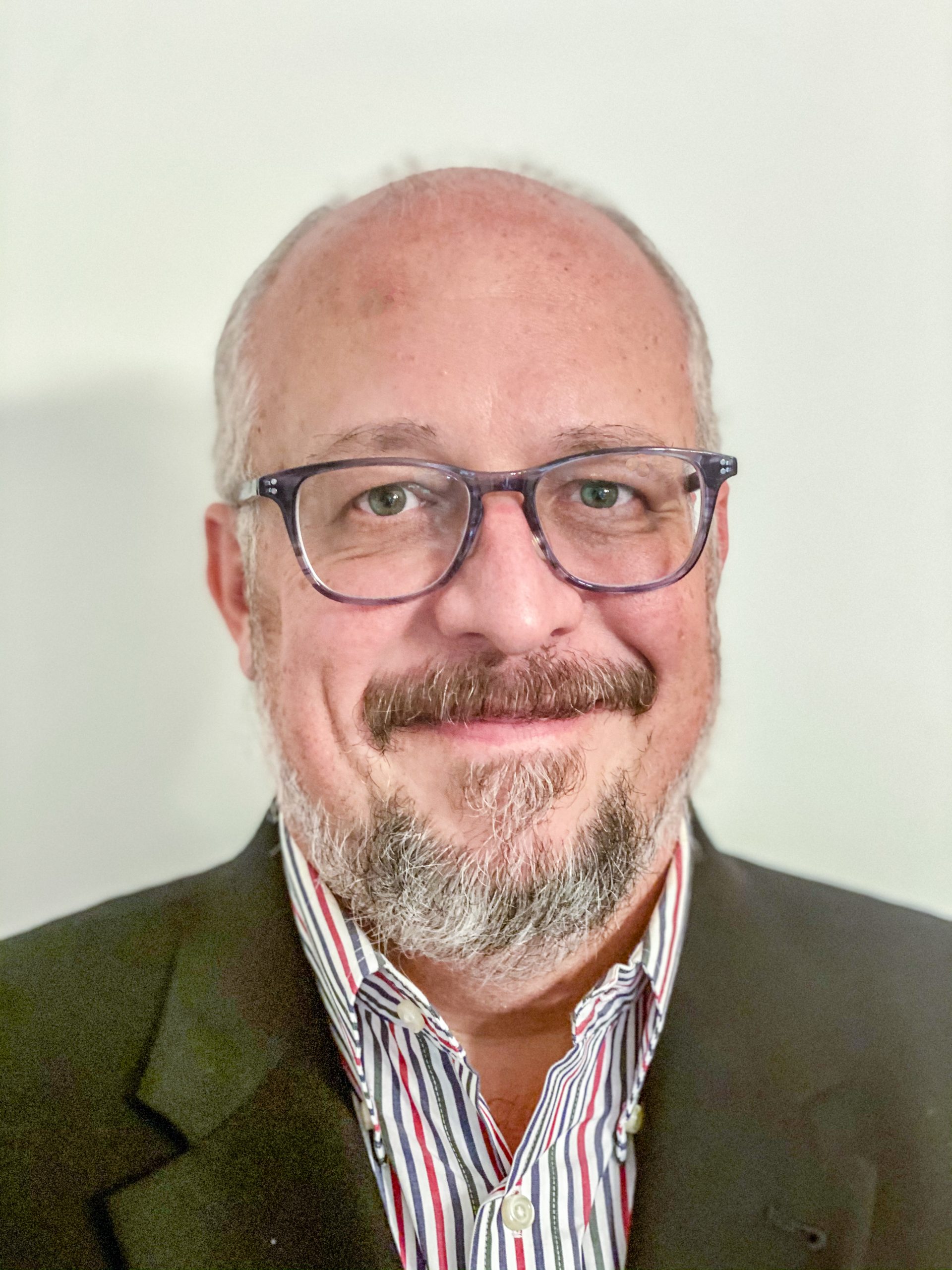 Jeffrey Beneker is professor of Classics and faculty director of the Chadbourne Residential College at the University of Wisconsin in Madison. He has written a book on Plutarch's biographical method, The Passionate Statesman (2012), and translated Plutarch's political essays in How to Be a Leader (2019). He is co-translator of two volumes in the Dumbarton Oaks Medieval Library, co-editor of a book on Greco-Roman marriage, and is currently writing a biography of Pompey the Great. Since 2010 he has led the USA section of the International Plutarch Society. On campus, he teaches courses on Classical myth, religion, and civilization.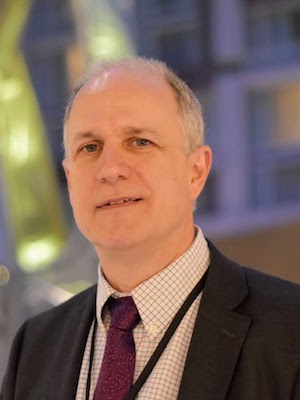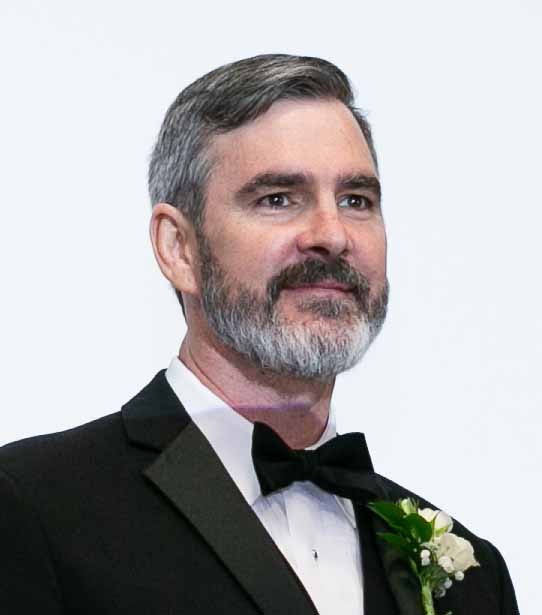 John Bolten is a research scientist at NASA Goddard Space Flight Center in Greenbelt, MD. His research focuses on the application of satellite-based remote sensing and land surface hydrological modeling for improved ecological and water resource management. He has been serving as Associate Program Manager for NASA's Water Resources Applied Science Program since 2016. Much of his work addresses global food and water security issues, including flood monitoring, flood damage assessment, and agricultural drought forecasting and mitigation. When John is not engaged in science, he leads Geraldine, a prominent Appalachian string band in Ellicott City, MD.
Ashleigh D. Coren is the Women's History Content and Interpretation Curator for the National Portrait Gallery and the Smithsonian's American Women's History Initiative. At the Smithsonian she works with the public, educators, and other museum professionals to connect audiences with the stories of incredible women in American history. Ashleigh is also a trained librarian and archivist who has worked for West Virginia University and the University of Maryland, College Park.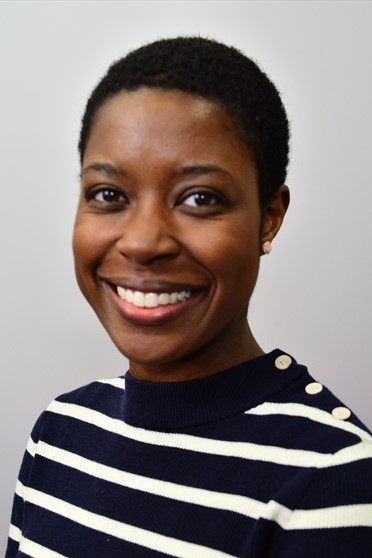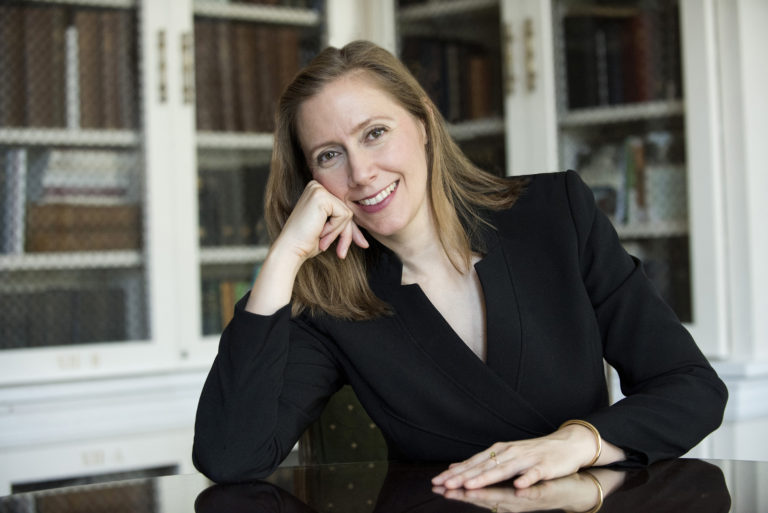 Dr. Kent Davis-Packard is President & Executive Director of Women Forward International. Most recently, she initiated and developed the SAIS Women Lead curricular program at the Johns Hopkins School of Advanced International Studies (SAIS). Previously, she was Co-Executive Director of Women's Learning Partnership, a Council on Foreign Relations Fellow at the Brookings Institution, Guest Scholar at the American University in Cairo, and a Presidential Management Fellow at the US Department of State. Dr. Davis-Packard received her PhD in International Relations and Middle East Studies, as well as a Master's in Conflict Management and Economics from Johns Hopkins SAIS.
Paul B. Ellis has the honor of leading Representative Jamie Raskin's Democracy Summer Fellowship program, an intensive 6-week paid fellowship where high school and college students learn the history of progressive social change and how to run campaigns. He graduated in 2018 from The Ohio State University, where he studied Evolution and Ecology, with a minor a Political Science. He volunteered for several campaigns during his time in Columbus, OH. He is currently pursuing a Master's in Public Policy at the University of Maryland. In his spare time, he enjoys trivia, identifying plants, and writing parody songs.
Eli Embleton (BA Classics, MBA Organizational Development) designs leadership experiences and conversations for skilled workers and senior level executives. Eli's creative credentials include performing in a two-man play with a leading director from Shakespeare's Globe Theater, performing his own poetry accompanied by an internationally known pianist, and teaching organizational communication with an Aikido master. He was an award winning non-profit CEO supporting the fight against pediatric cancer. He recently completed writing a lyric sequence "Pathless," to talk about the power of the humanities in dealing with trauma. He and his wife are raising their four children in San Antonio, Texas.
Richard Giarusso maintains a rewarding career as a music historian, conductor, and singer. He is Associate Professor and Chair of the Department of Musicology and Dean's Fellow at the Peabody Conservatory of the Johns Hopkins University, as well as music director of the Georgetown Chorale in northwest DC. He maintains an active career as a classical baritone, working regularly with some of the most prominent professional ensembles throughout the region. A skilled and dynamic speaker with wide-ranging, interdisciplinary interests, he is a frequent lecturer for cultural organizations throughout the mid-Atlantic. He holds a BA in Music and English from Williams College and an MA and PhD in Historical Musicology from Harvard University.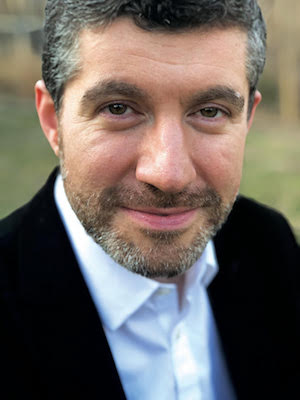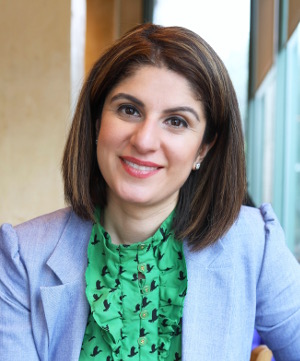 Nadia Hashimi is a pediatrician, an internationally bestselling author of novels for adults and acclaimed novels for children, and an advocate for women and children. She was the first Afghan American to run for Congress. She serves on the board of two non-profit organizations dedicated to education in Afghanistan, is a member of the US Afghan Women's Council, and volunteers on the organizing team for the Gaithersburg Book Festival. She and her husband are raising their four children in Potomac, Maryland.
Dr. Jennifer Heusel is the Director of Diversity, Inclusion, and Leadership Development for the School of Law at the University of Oregon. In this role, she works directly with the Frohnmayer Leadership Program, which plans and hosts leadership development training opportunities for students. She holds a PhD in Rhetoric, Public Culture, and American Studies and an MA in Art History and African American and African Diaspora Studies, both from Indiana University – Bloomington. Heusel also earned a BA in Art History from Rollins College.
Philippa P.B. Hughes is a Social Sculptor and Creative Strategist who produces creative projects that transform society through humanizing and compassionate conversations between people who might not normally meet. She has designed and produced hundreds of unconventional and delightful activations to build social capital, social cohesion, and social discourse. Her practice prioritizes relationships and encompasses a multi-disciplinary approach informed by sociology, psychology, philosophy, political science, community organizing, design thinking, creative placemaking, art, and humanities. She leads CuriosityConnects.us, a partner in Looking For America, a national series politically diverse guests to break bread and talk to each other face-to-face.
Alyssa Johnson is a first grade teacher working in New Orleans, Louisiana, where she loves to incorporate leadership skills into her daily lessons. Originally from Wisconsin, Alyssa moved to New Orleans in 2016 to study at Tulane University, where she earned a Bachelors in Theatre and Classical Studies as well as a Masters in Classical Studies. Since becoming involved with Kallion, she has originated the Communications Manager role as well as produced Kallion's Leading Thinkers podcast. When she isn't teaching, Alyssa loves to read, learn new languages, and spend time with her cat, Athena.
Rhonda Knight is the James Wayne Lemke Chair in College Service and Leadership and Professor of English at Coker University in Hartsville,South Carolina. She teaches first-year writing, medieval literature,and early modern literature. She holds a Ph.D. from Binghamton University. As a researcher, she has published articles on a widevariety of subjects from Sir Gawain and the Green Knight to DoctorWho. She has published Stage Matters: Props, Bodies, and Space inShakespearean Performance, an edited collection, with AnnalisaCastaldo. Rhonda and her colleague, Eric Litton, are regularcontributors to the SAGE Ancient Leadership case series.
Lanah Koelle is the Fellowships Program Manager and a Librarian at the Center for Hellenic Studies in Washington, DC. Born in Baltimore, she performed with Open Space Arts in Reisterstown, MD for more than a decade and studied voice and theater at the George Washington Carver Center for Arts and Technology in Towson, MD. She has a BA in Ancient Studies from the University of Maryland – Baltimore Country and an MLS from the University of Maryland – College Park. She continues to perform as a jazz vocalist and released her debut album, Straight Up Sassafras, in 2018.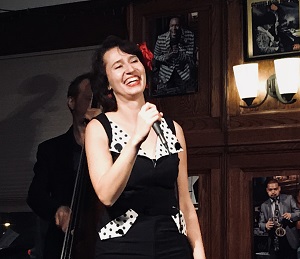 Zoie Lafis has served as Executive Director of Harvard University's Center for Hellenic Studies in Washington, DC since 1996. She studied political science and economics at Wellesley College and served as an administrator at the National Museum of Women in the Arts prior to coming to CHS. As the CHS US Executive Director, she works closely with the Center's US Faculty Director and coordinates the daily operation of the Center with the main Harvard campus while promoting the Center's activities and needs. In addition to her administrative role, Zoie develops exhibitions and programs at the CHS Washington campus to explore the nexus between the modern and ancient world. She serves on a number of nonprofit boards and committees that focus on the arts and humanities: She is Treasurer of the Washington Sculptors Group, Co-Chair of the Committee for the Reinstatement of the Delphic Games, and Vice President of the newly-formed International Pythian Council. A lifelong supporter of the visual and performing arts, Zoie is a visual artist whose paintings are displayed at CHS and in private collections. She also practices dance in the technique of Isadora Duncan.
Andrew Nurkin is a poet, educator, and civic practitioner. He currently serves as the Hart Associate Professor of Practice and Director of the Hart Leadership Program at Duke University's Sanford School of Public Policy, where he teaches courses in public and community-based leadership, civic engagement, facilitation, and arts policy. He previously directed civic engagement and public humanities programs at the Free Library of Philadelphia and civic leadership programs at Princeton University. Andrew's work reimagining the role of the public library as a civic commons has been featured in The New York Times, CBS This Morning, WHYY, and The Philadelphia Inquirer. He and his husband live in Durham, NC.
Nicoletta Pireddu is Inaugural Director of the Georgetown Humanities Initiative and Professor of Italian and Comparative Literature at Georgetown University, where she also directs the Program in Global and Comparative Literature. She holds a Ph.D. from UCLA and a Dottorato di ricerca from Università di Venezia "Ca' Foscari" in Italy.
Her interdisciplinary research revolves around European literary and cultural relations, Mediterranean and island studies, borders and migration, intellectual history, and translation studies. She has authored over eighty scholarly articles in leading international humanities venues and various books—most recently, the edited volume, Migrating Minds: Theories and Practices of Cultural Cosmopolitanism. She received the American Association for Italian Studies Book Award, the "Mario Soldati" Award for Literary Criticism, and fellowships from the National Endowment for the Humanities, the Howard Foundation, the Paris Program in Critical Theory, and the Borchard Foundation.
As the Executive Director of the Young Leadership Council, Stephanie Powell wakes up every morning excited to advance the organization's mission of building young professionals as leaders through civic engagement. Stephanie has more than 14 years of non-profit management, strategic planning, volunteer coordination, administration, fundraising, and public relations experience at the local, regional, and national level. Stephanie has participated in the Rockwood Leadership Institute, Loyola University's Institute of Politics, the Emerging Philanthropists of New Orleans, and the Norman C. Francis Leadership Institute. She holds B.A. in Political Science and in Anthropology from the University of Georgia.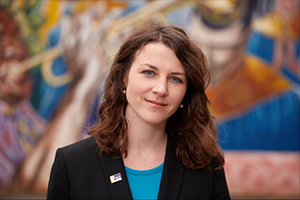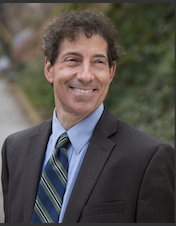 Congressman Jamie Raskin was first elected to the U.S. House of Representatives in 2016. A Member of the House Leadership Team, he serves on the House Judiciary Committee, the House Oversight Committee, the House Rules Committee, and the Committee on House Administration. A professor of constitutional law and former State Senator, Jamie and his wife Sarah, have three grown children— Hannah, Tommy and Tabitha— and two dogs, Toby and Potter.
Kenthia Roberts is a student at Howard University where she is currently pursuing a BS in Mathematics with a concentration in Applied Mathematics and a dual minor in Computer Science and Psychology. Before attending Howard University, Kenthia lived in Trinidad and Tobago where she developed her passion for innovation, culture and adventure.She loves stepping into the unknown to learn about new things and as a result, her interests range from music, after playing the piano for 15 years, to reading about and discussing current affairs.Kenthia is currently working on designing and publishing a blog that focuses on her love for children's literature and film and looks at the hidden and meaningful lessons and stories that can be taken away when dissecting these cinematic and literary works.While her career interests are currently unknown, she intends to build her career by introducing Mathematical Psychology to the Technology World.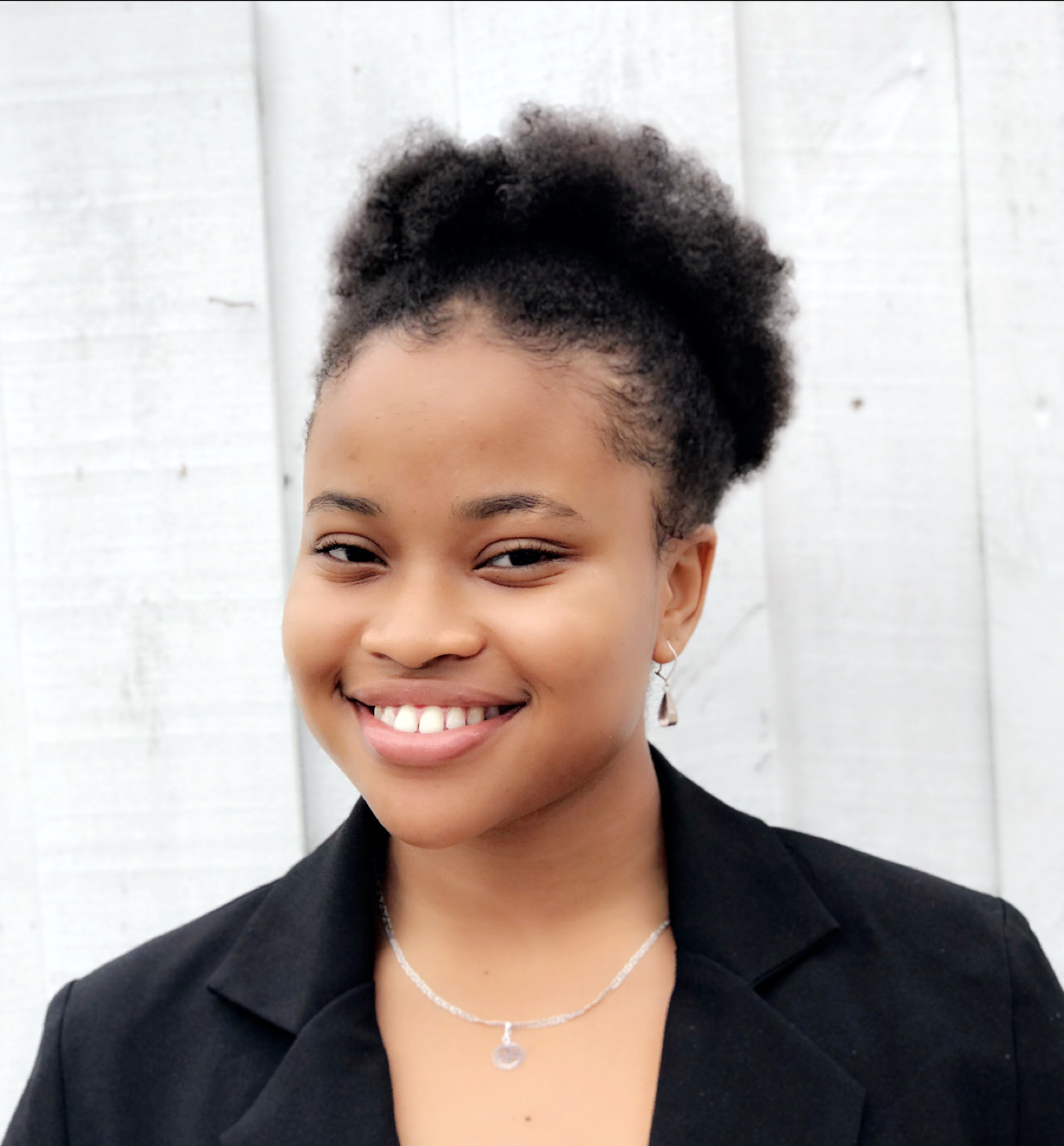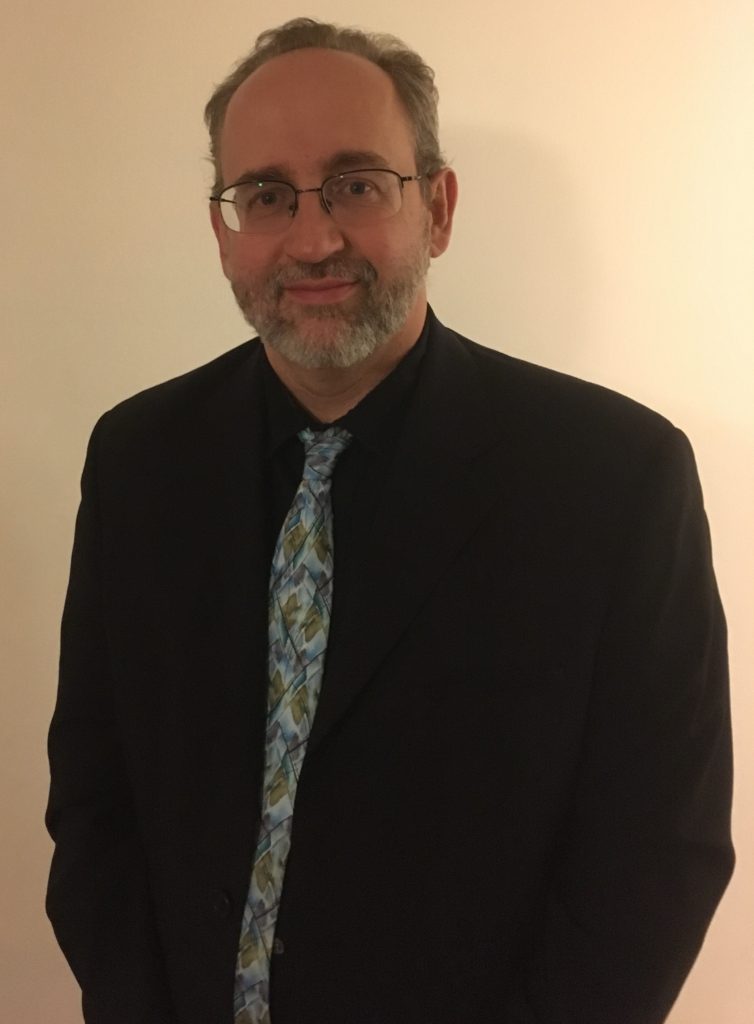 Michael G. Spinks has been involved in higher education at universities and in community college settings for over 25 years. As a certified Developmental Education Specialist, he has a strong commitment to helping all enrolled students be successful in their higher education journeys. He has earned a BA from Lock Haven State University, an MA from Indiana State University, and did some graduate course work in Folklore at the University of North Carolina, Chapel Hill. He has numerous professional certifications, and his research interests center on best leadership practices for helping student success efforts. He has served as the President of the Pennsylvania Association of Developmental Educators and is a big supporter of the National Organization for Student Success. Previously, Michael was an intern at Kallion, and he is currently completing his doctoral coursework in Education in Developmental Education Administration at Sam Houston State University.
Melina Tamiolaki is an Associate Professor of Ancient Greek Literature at the University of Crete (Department of Philology) and an Affiliated Faculty Member of IMS/FORTH. She has published a monograph in French (Liberté et esclavage chez les historiens grecs classiques, Paris 2010) and numerous articles on a variety of topics (especially Greek historiography, Greek political thought and Lucian's theory of history). She has also edited and co-edited several collective volumes. Over the last years Melina's research focuses on Xenophon and, more specifically, on concepts of leadership. She has participated in two projects led by Kallion Directors (Beyond the Boundaries of Fantasia and American Pi: Ancient Leadership in the Era of Donald Trump) and she has contributed to the Leadership series for SAGE Business Cases. In 2018 she organized in Rethymnon an international colloquium on Aspects of Leadership in the Ancient World, addressing concepts of leadership from a cross-cultural perspective. In 2021, she joined the programme committee of the International Camp for Democratic Leadership as a co-chair (with Jeff Beneker). Melina shares the enthusiasm of Kallion people as to the potential of the Humanities to improve leadership in our era.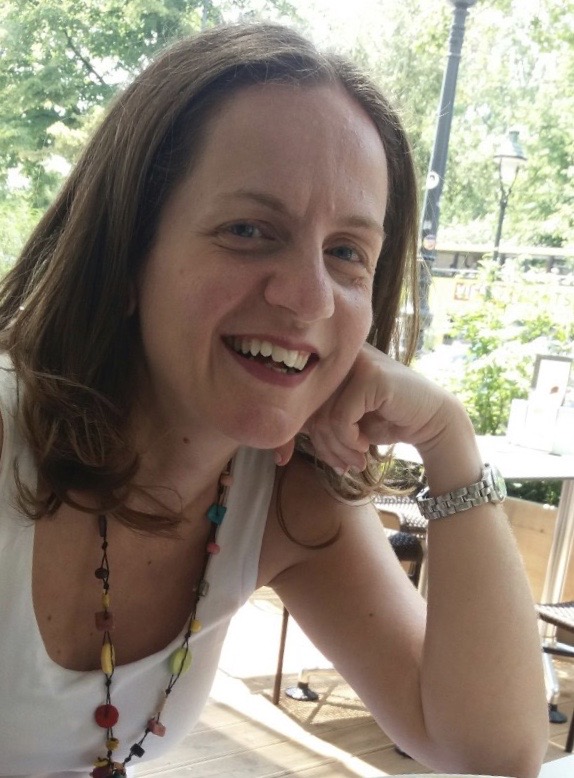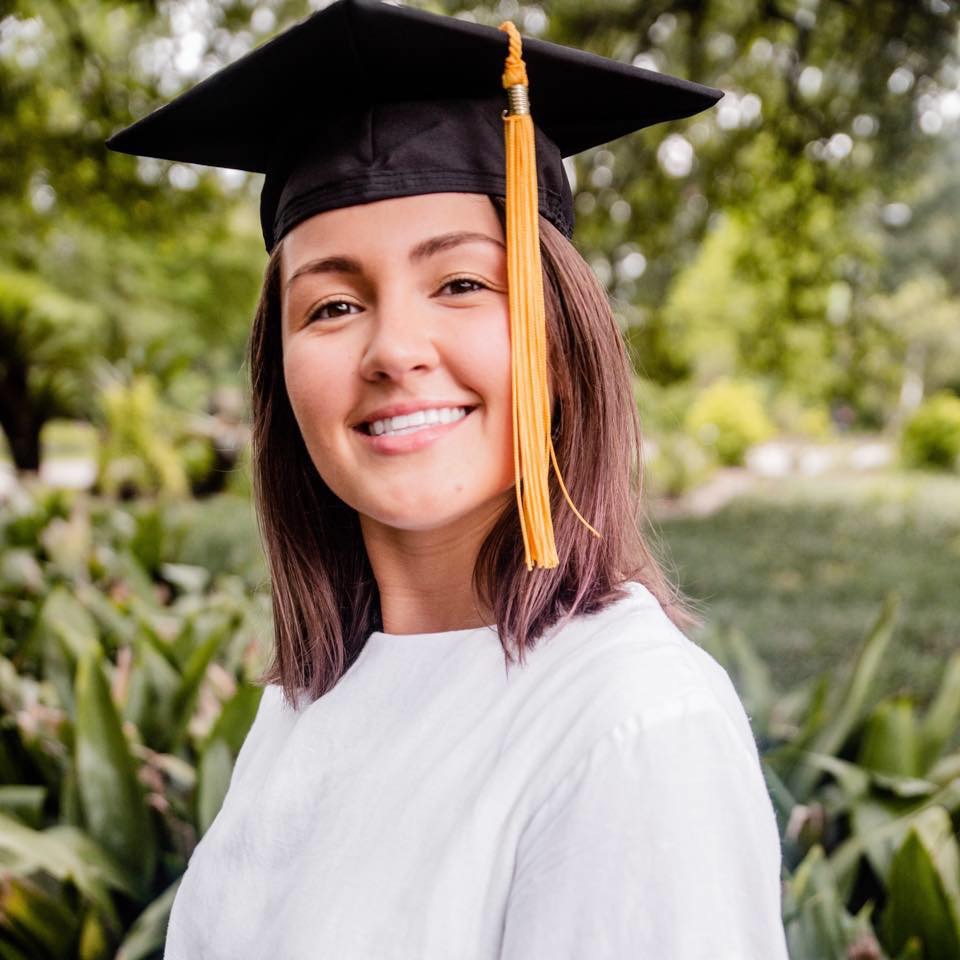 Lucy Verheggen is a Research Coordinator at the Advisory Board under Optum Insight. She graduated in May of 2019 from Tulane University with a BS in neuroscience and classics. Lucy has a passion for mental healthcare policy and practice. In her free time, Lucy enjoys checking too many books out at the library, going on runs, and watching Jeopardy.
Morowa Yejidé a native of Washington, DC, is the author of the critically acclaimed novel, Time of the Locust, which was a 2012 finalist for the PEN/Bellwether Prize, long-listed for the 2015 PEN/Bingham Prize, and a 2015 NAACP Image Award nominee. She lives in the DC area with her husband and three sons. Her second novel is Creatures of Passage.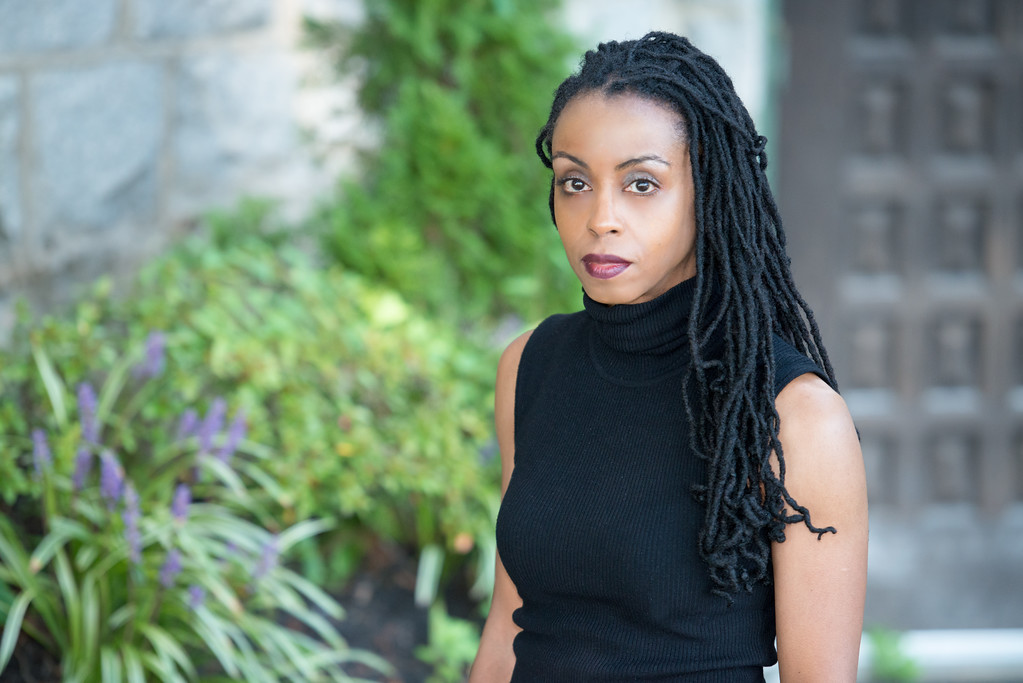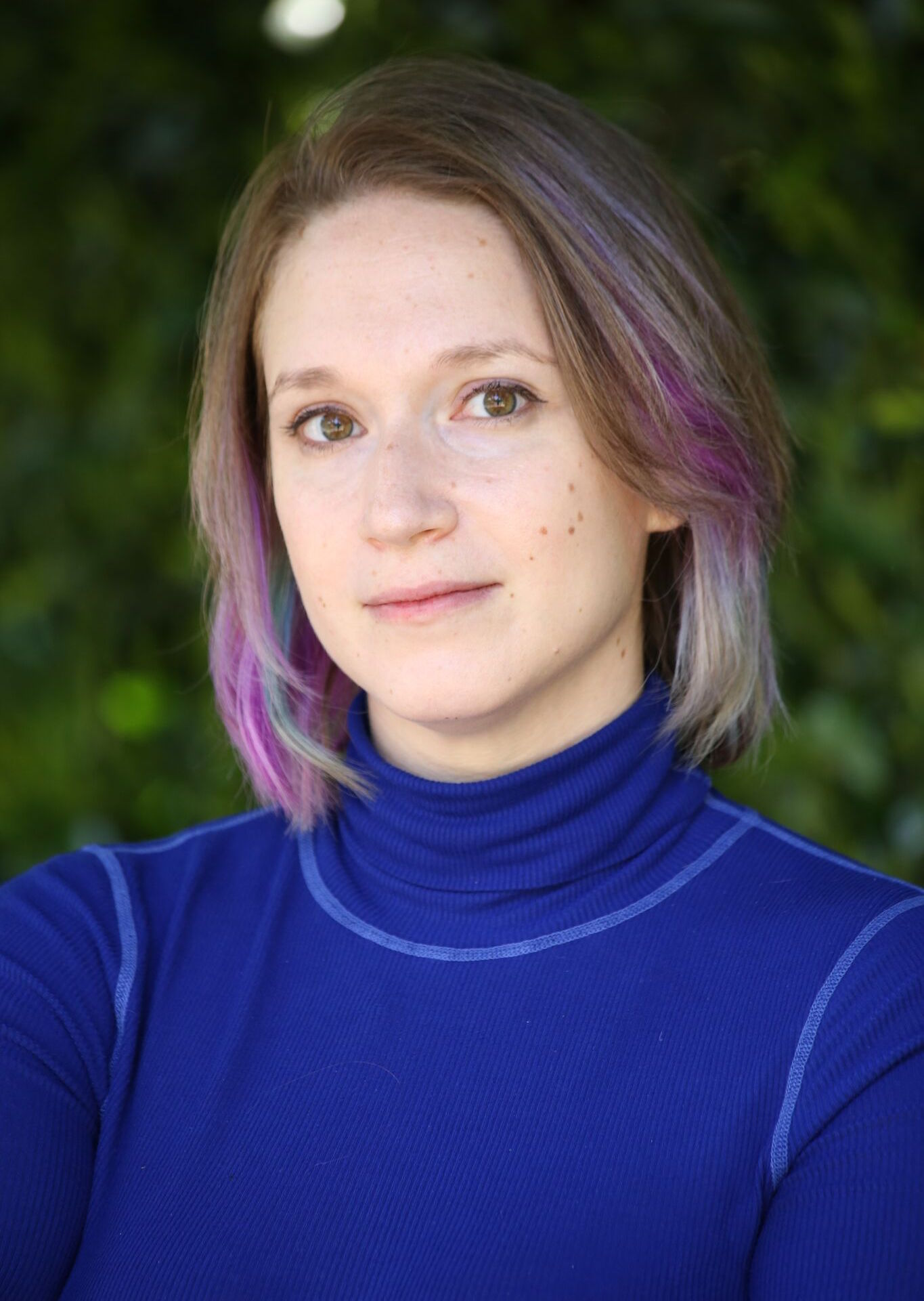 Donna Zuckerberg is Editor-in-Chief of Eidolon, an online Classics publication. She is the author of Not All Dead White Men (Harvard Press, 2018), and her writing has been published in the Washington Post, the TLS, and Jezebel. She received her PhD from Princeton in 2014. Donna lives in Silicon Valley with her two sons and overprotective bulldog.